Senior (Years 7 and 8): Future Leaders
Maintaining high academic standards and intellectual rigour continues to be of paramount importance in Years 7 and 8. Through excellent teaching, individualised support and increased specialisation, children are expertly prepared ahead of their transition to their senior school.
This is the final stage of the children's Pathway with us, although we hope that the knowledge, skills and experiences they have gained at Castle Court will continue to live with them long after they have left the school. We know that senior schools and employers are increasingly wanting more than just high academic grades: they want young people who are passionate about learning, who are inquisitive and creative thinkers and who are able to communicate and collaborate effectively with others.
PSB Model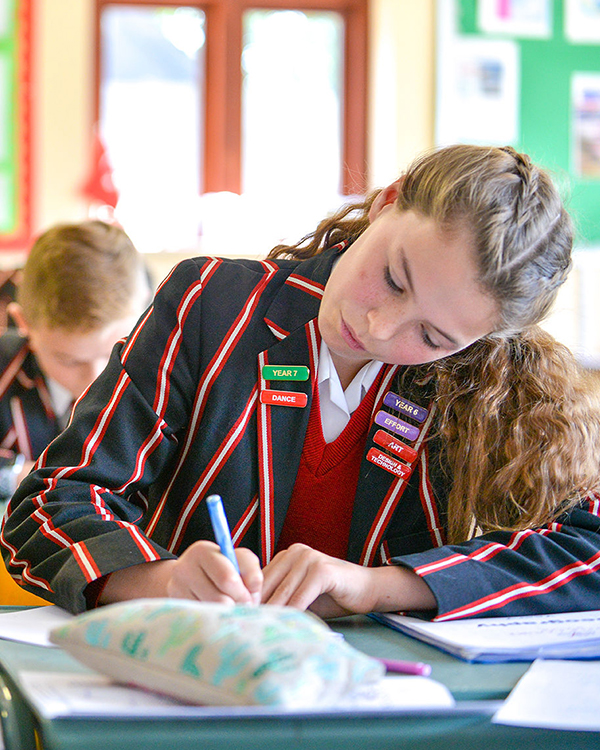 To this aim, we have been delighted to introduce the Pre-Senior Baccalaureate (PSB) to Castle Court, providing a framework that encompasses our academic approach as well as supporting each child's personal development. The PSB provides an accredited assessment model recognised by all leading senior schools, and in doing so enables us to deliver a broad and rigorous curriculum for Years 7 and 8. 

At the heart of the PSB model are the core skills of:
Thinking and learning
Reviewing and improving
Communicating
Children are assessed on how they achieve these independently, collaboratively and in terms of leadership, in addition to formal exams in their academic subjects. For senior schools, the PSB offers a rigorous assessment of children's academic ability, whilst also enabling them to gain a greater understanding of the whole child and their strengths as a learner.
Find out more about PSB at Castle Court
---
Leadership Programme
As well as confirming their places at their senior school, a key aspect of our senior curriculum is preparing our children to be the leaders and role models of tomorrow in whatever field or setting they may find themselves. Through our leadership programme, children are given the opportunity to take on additional responsibilities, learn about themselves and be a positive role model to others, growing an awareness of the skills that will enable the children to lead and be led.
---
The Scott Project
Children also take part in an extended project, known informally in school as 'The Scott Project', which forms the basis of their Pre-Senior Project Qualification (PSPQ). This provides an opportunity for children to investigate and research a subject which they are passionate about. The children inspire others by sharing their research and hone their presentation skills. Their final presentations are externally moderated and accredited in line with the PSB core skills.  
---
Children who leave Castle Court at the end of Year 8 do so with so much more than just an impressive set of exam results and scholarships: we support them to be the best version of themselves so that they can embrace the challenges that lie ahead of them with confidence whilst being happy, successful and positive contributors in tomorrow's world.